19 June 2019
Burry Port RNLI have moved into their new Lifeboat Station
CSA Service Group had the pleasure of providing Specialist Hygiene services to a prestigious client within Carmarthenshire. We provided an after builders clean & a sparkle clean for our client. After many years of planning, Burry Port RNLI's new facility was complete.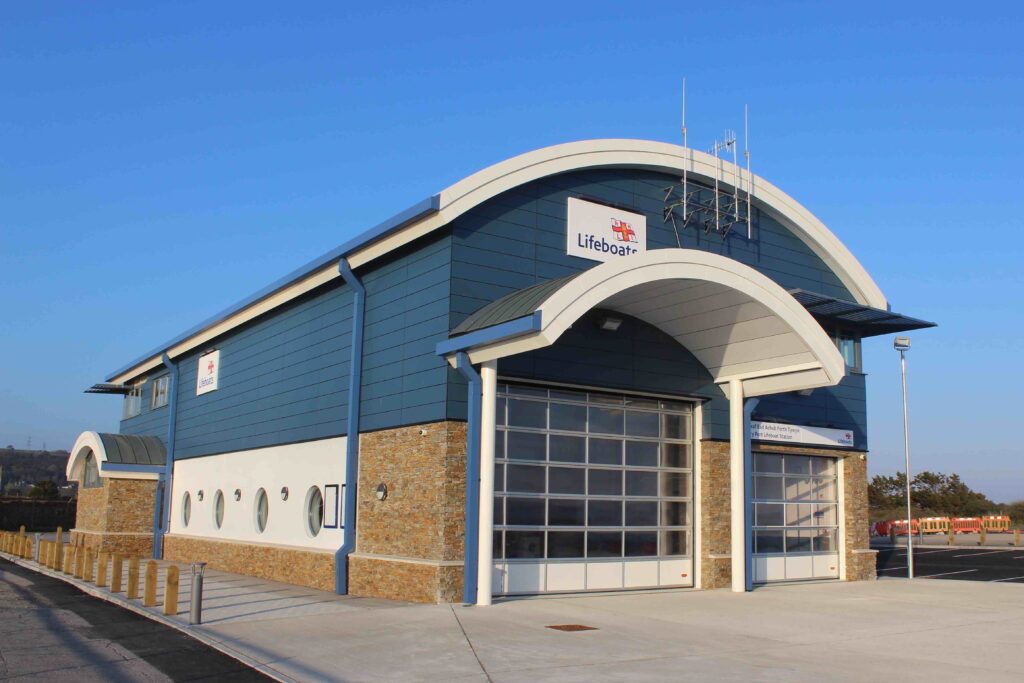 Kamil Gajda – CSA Specialist Hygiene Team
"Because of the construction process, we visited the site multiple times to do the work periodically. We used a MEWP (Mobile Elevated Working Platform) to clean the outside gutters & windows. We also used the scissor lift to clean the beams and high level areas on the inside of the station. FInally, after many site visits, the building was ready to be handed over."
History of Burry Port
Burry Port Lifeboat Station opened in 1887 after moving twice in the previous 30 years. The station now has a brand new facility that's not only helping the community of Burry Port but helping the wider coast of South Wales.
In conclusion, the project manager was pleased with our work. With such a landmark building at the centre of the community, we reached out to some spokesmen of RNLI for their thoughts on the finished project.
Trevor Griffiths, Chairman of the RNLI Lifeboat Management Group said:
'To see the plans for the new lifeboat station finally come to fruition after several years of negotiations and planning, is the first step in the regeneration of the harbour area.'

The new lifeboat station houses a visitor experience section, permanent RNLI shop, permanent education and training facilities. Both lifeboats are housed in the building, alongside much needed changing facilities for the volunteer crew.
Burry Port RNLI Lifeboat Press Officer Alun Wells added:
The completion of the New Lifeboat Station leaves an RNLI legacy, and presence, for the people of Burry Port for many years to come. For the volunteer crew it gives them the very best facilities, which they really deserve.
Photos Courtesy of:
Alun Wells - Press Officer, Burry Port RNLI
Byron Williams - Photosport Wales